About Deborah Liebman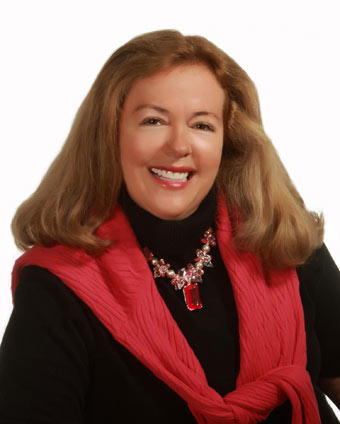 I once wrote a screenplay about a daughter avenging her father's death in contemporary New Orleans.  Years later I reread the "Oresteia" and recognized the revenge of daughter Electra for  the death of her father Agamemnon.  The same story showed up years later in Shakespeare's  revenge of Hamlet for the death of his father, the King of Denmark.   And then again 350 years after that in O'Neill's "Mourning becomes Electra".  There is nothing new – just old ideas updated.
Collar necklaces of ancient Egypt thousands of years ago became the Etruscan necklaces of 500 BC that morphed into the Hellenistic necklaces from 300 BC that were echoed in the Zuni and Navaho necklaces of the 19th century.   My work today is a synthesis of these old concepts updated for contemporary taste.
Some syntheses are obvious - David Webb's modern twist on Egyptian pieces.  Some are less obvious - Harry Winston's garland necklaces and Verdura's regatta necklaces certainly look back at ancient work.  My homage to my predecessors is somewhat eclectic – look, for example at an Egyptian collar necklace updated in my Turquoise pieces to which I have added either White Fresh Water Pearls or Green Keishi Pearl sticks or in my Lapis, Tiger Eye, Paua Leaves  or Chinese Opal necklaces.  Or look at a Hellenistic pendant necklace updated in my Golden Green Citrine Pendant piece or my Amethyst pendant necklace.  All of the ancestors are there – but they look at you with fresh eyes.
As I have spent a great deal of time on design, I have also been scrupulous about choosing the people from whom I buy my stones.  I have a vendor who buys my large gemstones directly from the cutters in Jaipur.  My pearls come directly from dealers in Shanghai.  I have a friend who spends the lion's share of his year in Asia buying Hill Tribe and Turkish silver and Asian gemstones.  I have been very lucky to be able to rely on people who know my taste and who can buy the very best quality materials.  Because they know me personally, they also know my art so that they can tailor their buying to my specific needs.
As for construction, I have learned from experts in the field, people whose own work is of the very best, both artistically as well as technically.  I have been very lucky to have known and to have learned from the greatest teachers and artists.  And now, I have the privilege of devoting my time to doing something that I love, something that has become an obsession – almost to the exclusion of all else.  When I am not designing, buying materials or creating pieces, I am travelling around the country researching regional and ancient jewelry.
And of course, I wear my own necklaces.  Someone once said that your jewelry distracts people from your wrinkles.  That may very well be true.  But I think that when I wear my jewelry - people experience a greater appreciation of my inner wisdom – and those crinkles around my eyes actually become beautiful.